You've found that special someone, you're both ready to settle down, to take the plunge and ... plan your perfect wedding.
In all seriousness, your wedding day should be perfect. It is, first and foremost, a celebration of two people coming together, with their own individualities, in perfect union. At Experience Irish Whiskey we understand that, after all, our entire ethos is based on the union of whiskey with traditional Irish culture. In many ways, our whiskey tastings marry the essence of whiskey, with its unique aromas and flavours, to the great history and tradition of this storied Irish drink.
Why a whiskey tasting is the perfect addition to your wedding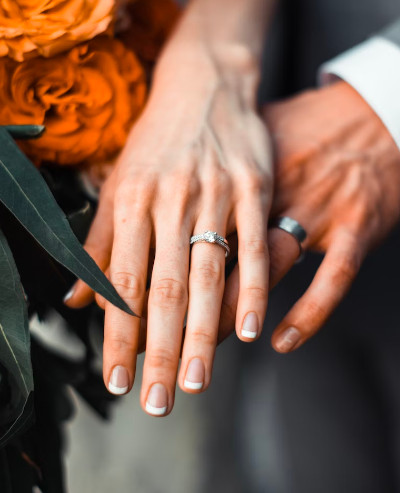 Whiskey tastings are not your typical wedding activity, which is why they are an ideal addition to your special day. Whiskey has long been associated with both luxury and refinement. So in choosing to include a whiskey tasting experience with us on the day, you can add a touch of sophistication and elegance to your wedding.
Having this exclusive experience at your wedding will also give your guests something to remember. One which they will talk about for years. Everyone expects there to be drinks served at a wedding. But no-one is going to rave for years about the mundane G&T or pint of beer they got at the open bar. Having a whiskey tasting at your wedding will provide your guests with a fun and interactive experience. It will also ensure they remain entertained during cocktail hour or after dinner. They can relish the opportunity to try new and different types of whiskey. Whilst also learning about the history and production of this beloved Irish spirit from our expert whiskey guide.
How Our Wedding Whiskey Tastings Work
We can provide you with a formal sit-down whiskey tasting. During which our expert whiskey guide will visit each table individually, enthralling your guests with all the details and history of the various whiskeys available.
Alternatively, we understand, that not everyone at your wedding may wish to be involved in a whiskey tasting. So, in this instance, we can provide your reception with a themed tasting bar. This bar will be tended to by our whiskey guide and  will allow your guests to visit the tasting bar at their own leisure.
Our tastings are also not limited to just whiskey. We can provide a multitude of flavours from gin to rum and an entire range of other Irish artisan spirits that you may have never heard of before but will be sure not to forget in a hurry once you've sampled them.
Why not consider a whiskey tasting to get your guests back in the "spirit" for your day two celebrations. We will set up any space within a hotel or likewise to execute an amazing event to get proceedings started on round two. Premium Irish whiskey as a hangover cure doesn't sound too bad does it!?
Please do get in touch with us below, about adding a whiskey tasting as the perfect compliment to your wedding festivities. We look forward to celebrating with you on the big day.
Make an Enquiry
About a Wedding Whiskey Tasting